CoWork Spaces @ North Bangalore, Sanjay Nagar, Hebbal. Per Seat Prices Start At As Low As 2199. Cabins Available Too
Bangalore, India
More Information
About Our Space
---
CoWork spaces available in Sanjay Nagar, Bangalore. The place is close to Hebbal and Mekhri Circle and there is direct bus routes from Majestic, ShivaJi Bus Station and Ring Road. Auto-Stand & BusStop is almost outside the place.Various options available like Open Seating, Cubicles & Cabins. Per Seat prices start at 2199/-.
Our Price
INR 2199 / Month for 1 / Month
Office Open Days
Monday to Friday, Open on Saturdays / Sundays
No. of Space Available
Not specified
Preferred Skills
Any Skills
Facilities Available
Internet / WiFi, Reception Area, Office Desks / Chairs, Conference room, Furnitures / Bean bag, Whiteboard / Projector, UPS / Invertor, Fan / Cooler
Our Space can also be rented for
Meetups - Small Group meetings
Accessible & Nearby to
Hotels / Restaurants, Coffee / Bakery Shop, Pizza / Burger Shop, Movie Theatre, Shopping Mall, Bank / ATM, Bus Stop, Taxi / Auto Stand, Airport
FEATURED SPACE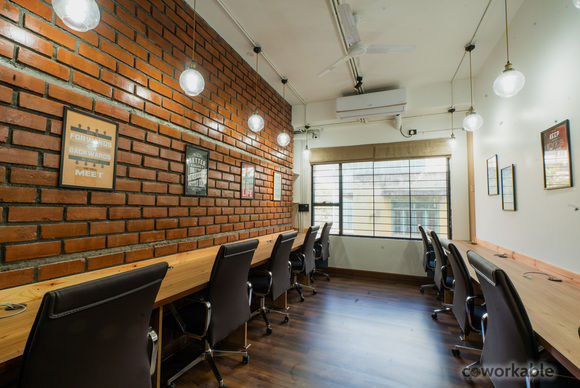 Want to quickly find Affordable cost Shared office spaces at your convenient locations?