About Our Space
---
Bangalore Alpha Lab is a vibrant community of entrepreneurs coming together to interact and communicate ideas while they launch their startups at BAL Space. The culture has been carefully cultivated to create an environment where members keep each other inspired, motivated and help each other to move forward!

BAL Incubation provides the best possible shape and support for startups from ideation, forming the company till becoming a viable business.
Our Price
INR 4000 / Month for 1 / Month
Office Open Days
Monday to Friday
No. of Space Available
100
Preferred Skills
Any Skills
Facilities Available
Internet / WiFi, Reception Area, Office Desks / Chairs, Conference room, Furnitures / Bean bag, Whiteboard / Projector, Printer / Scanner, Landline / Fax, IT Support, UPS / Invertor, Locker / Cupboard, Fan / Cooler, Security Guard, Cafeteria / Dining Hall, Microwave / Fridge, Two Wheelers Parking, Four wheelers Parking, Elevator / Lift, Terrace Lounge
Our Space can also be rented for
Meetups - Small Group meetings
Accessible & Nearby to
Hotels / Restaurants, Coffee / Bakery Shop, Pizza / Burger Shop, Shopping Mall, Bank / ATM, Bus Stop, Taxi / Auto Stand
FEATURED SPACE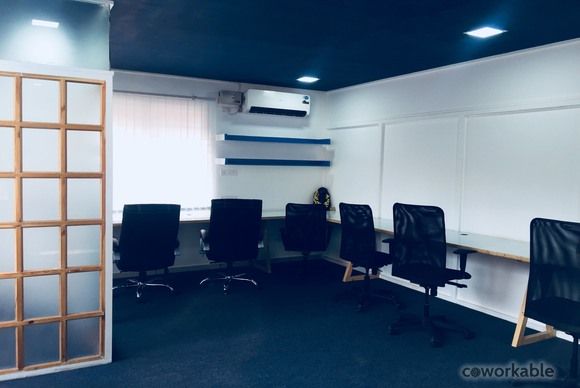 Want to quickly find Affordable cost Shared office spaces at your convenient locations?