Shared Office Space & Coworking Space In 1961 1st Floor Aradhana Arcade HAL 3rd Stage
Bangalore, India
More Information
About Our Space
---
We are a small IT company working in ample space to share with. its 1400 sg ft fully furnished office (earlier it was Kotak bank), leased line connection for internet and power backup. We would like to share this space with some mind like people.
Our Price
INR 30000 / Month for 1 / Month
Office Open Days
Monday to Friday, Open on Saturdays / Sundays
Preferred Skills
Any Skills
Facilities Available
Internet / WiFi, Reception Area, Office Desks / Chairs, Furnitures / Bean bag, Whiteboard / Projector, UPS / Invertor, Locker / Cupboard, Air Conditioning (AC), Security Guard, Coffee / Tea Dispenser, Two Wheelers Parking, Four wheelers Parking, Elevator / Lift
Accessible & Nearby to
Hotels / Restaurants, Coffee / Bakery Shop, Pizza / Burger Shop, Movie Theatre, Bank / ATM, Bus Stop, Taxi / Auto Stand
FEATURED SPACE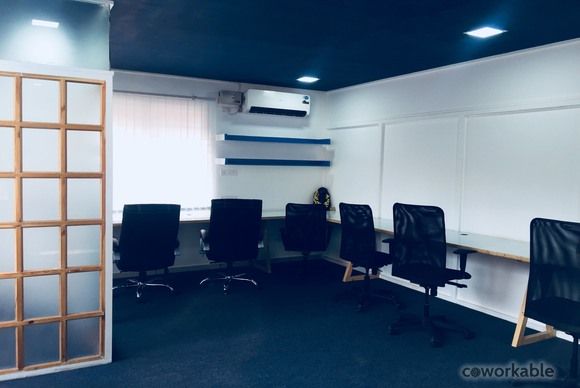 Want to quickly find Affordable cost Shared office spaces at your convenient locations?