The Studio - New Coworking Space In South Delhi For Startups, Designers, Freelancers And Travelers.
New Delhi, India
More Information
About Our Space
---
The Studio is a new coworking space in South Delhi for startups, designers, freelancers and travelers.

The Studio has a large working hall with proper desks, informal seating, a conference room, an outdoor area, a kitchen, a very clean washroom and ample sunlight and greenry around. There is a projector, 95% power uptime and ultra fast wifi internet.

Its around 900 mtrs from the closest metro station.
Our Price
INR 5500 / Month for 1 / Month
Office Open Days
Monday to Friday
No. of Space Available
Not specified
Preferred Skills
Any Skills
Facilities Available
Internet / WiFi, Reception Area, Office Desks / Chairs, Conference room, Furnitures / Bean bag, Whiteboard / Projector, Printer / Scanner, Landline / Fax, IT Support, UPS / Invertor, Locker / Cupboard, Air Conditioning (AC), Cafeteria / Dining Hall, Microwave / Fridge, Coffee / Tea Dispenser, Indoor Plants, Two Wheelers Parking, Four wheelers Parking
Our Space can also be rented for
Meetups - Small Group meetings
Accessible & Nearby to
Hotels / Restaurants, Coffee / Bakery Shop, Pizza / Burger Shop, Movie Theatre, Shopping Mall, Bank / ATM, Bus Stop, Railway Station
FEATURED SPACE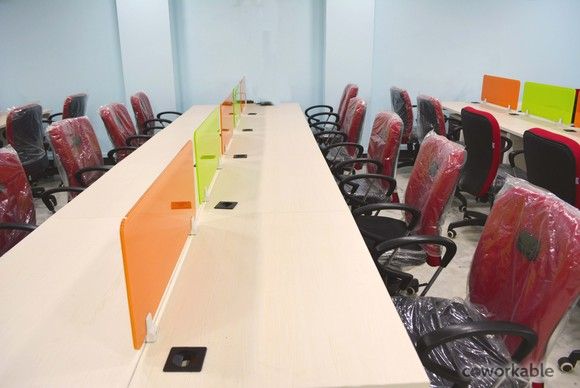 New Delhi, India
INR 6000 / 1 Month
---
MORE INFO
Want to quickly find Affordable cost Shared office spaces at your convenient locations?