Smart Spaces - Creative Work Habitats For Entrepreneurs, Start-ups And Freelancers!
Bangalore, India
More Information
About Our Space
---
Connecting People with Spaces they can thrive in!

SMART SPACES FLEXI-OFFICE HUB

The Flexi-office Hub provides fully-fitted, plug-n-play work-habitats for start-ups, freelancers, and remote-workers! We offer flexible and extensible solutions that can be tailored to suit your requirement including:
*Flexible office spaces for small teams with options of upsizing/ downsizing
*Time-share office-space
*Meeting room and other business- centre facilities
*Virtual office services
*Concierge services for your business needs
Our hubs are located in Bangalore, largely in South Bangalore! The first facility opened on 11th Feb 2013 near Ashoka Pillar, Jayanagar.

SMART SPACES CULTURAL HUB
The Cultural Hub hopes to provide a network of privately-owned spaces within Bangalore, which foster/ nurture/ encourage:
*The Arts/ Theatre/ Dance/ Music et al
*Artisan support groups
Office Open Days
Monday to Friday
No. of Space Available
Not specified
Preferred Skills
Any Skills
Facilities Available
Internet / WiFi, Reception Area, Office Desks / Chairs, Conference room, Furnitures / Bean bag, Whiteboard / Projector, Printer / Scanner, Landline / Fax, Air Conditioning (AC), Fan / Cooler, Coffee / Tea Dispenser, Indoor Plants, Two Wheelers Parking, Four wheelers Parking
Our Space can also be rented for
Meetups - Small Group meetings
Accessible & Nearby to
Hotels / Restaurants, Coffee / Bakery Shop, Pizza / Burger Shop, Movie Theatre, Shopping Mall, Bank / ATM, Bus Stop, Railway Station, Taxi / Auto Stand, Airport
FEATURED SPACE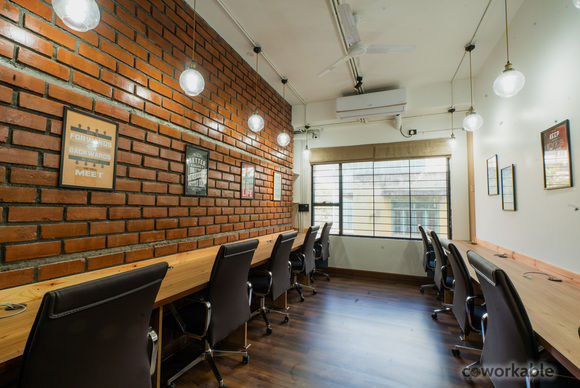 Want to quickly find Affordable cost Shared office spaces at your convenient locations?